ROXANNE (Real time network, text, and speaker analytics for combating organized crime) is an EU funded collaborative research and innovation project, aiming to unmask criminal networks and their members as well as to reveal the true identity of perpetrators by combining the capabilities of speech/language technologies and visual analysis with network analysis.
ROXANNE collaborates with Law Enforcement Agencies (LEAs), industry and researchers to develop new tools to speed up investigative processes and support LEA decision-making. The end-product will be an advanced technical platform which uses new tools to uncover and track organized criminal networks, underpinned by a strong legal framework.
The project consortium comprises 24 European organisations from 16 countries while 11 of them are LEAs from 10 different countries.
Investigating criminal networks with new technologies
ROXANNE (Real time network, text, and speaker analytics for combating organized crime) from Jessica Beck

---
Project details
| | |
| --- | --- |
| Title: | Real Time Network, Text, And Speaker Analytics For Combating Organized Crime |
| Type of Action: | Research & Innovation Action |
| Topic: | SU-FCT02-2018-2019-2020 (Technologies to enhance the fight against crime and terrorism) |
| Grant Number: | 833635 |
| Total Cost: | 7 M € |
| EC Contribution: | 7 M € |
| Start Date: | September 2019 |
| End Date: | August 2022 |
| Duration: | 36 Months |
| Project Coordinator: | IDIAP, Switzerland |
Get in Touch
Project Coordinator: Petr Motlicek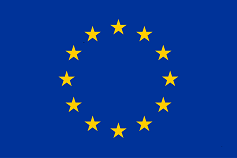 This project has received funding from the European Union's Horizon 2020 Work Programme for research and innovation 2018-2020, under grant agreement n°833635 "Disclaimer: the document reflects only the author's views and the European Commission is not responsible for any use that may be made of the information contained therein."